Most of my published books can be purchased here. Click on each book to be directed to the relevant publisher's page or an appropriate online bookseller.
Slice of Life and its sequels (Coming To Terms, A Piece Of My Mind and Heads Or Tales) are unexpected books. Affectionate chronicles of family life bursting with laughter, joy, sorrow and nostalgia. But the books are at the same time stories of my battle against Parkinson's and determination to find laughter in each situation life throws at me. Whether tremors at mealtimes "I reach for the Parmesan and, ten seconds later, the table looks like a nativity scene", or mistaking depilatory cream for face wash "one minute he is Denis Healey, the next he's Niki Lauda", I have tried to share the results with nonchalant and engaging deadpan. Think of that literary territory between the laugh-out-loud observations of Bill Bryson and the home spun whimsy of Garrison Keillor, all imbued with a British accent. These are, I hope, invigorating books of celebration in the face of adversity. Above all, these are books about life – a slice of life.
These are my three science books. Monitoring Neuronal Activity was first published more than a decade ago and is largely of historical interest. To the best of my knowledge it is out of print. Research neuroscience changes quickly and techniques that were at the vanguard of neuroscience when described are soon supplanted by more interesting and new methods. Despite this, second-hand copies of this book change hands for ridiculous sums of money (I have seen £100 asked on one website).
Neuroprotection is also largely outmoded. Research moves quickly and what we knew then about neuroprotection in the context of cerebral ischaemia and traumatic brain injury is now largely old hat. Still, it was a fun book to write at the time and a good collaboration with my professor and then President of The Royal College of Anaesthetists, Leo Strunin.
Instant Notes in Human Physiology is an entirely different kettle of fish. I was very kindly asked by my good friend Danny McLaughlin to contribute a few sections to his book. For Danny it must have been like squeezing blood out of a stone. I have never been the easiest writer to work with and this volume is a testament to Danny's patience. At the end of the day it is a pretty darn fine book but the credit for that goes to Danny and his colleague David. I'm just flattered to have my name on the cover with them!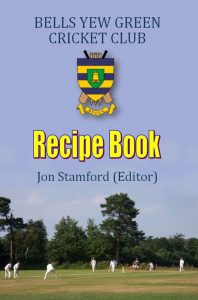 The Bells Yew Green Cricket Club Recipe Book is an interesting project, intended as a fundraiser for the club. But recipe books don't age so this one is just as relevant today is it was five years ago. There are some good recipes in here as well divided into Openers (starters), The Middle Order (main courses) and Tailenders (desserts) along with suggestions for The Drinks Interval. There is even a recipe by one of the England players. But whether you're interested in cricket or not, the book contains something to interest anybody in the kitchen. So put down those bats and pick up the pans.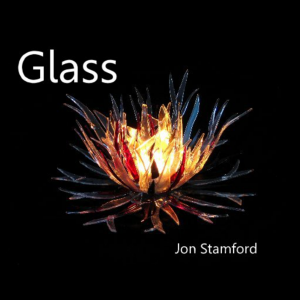 I started making stained-glass in 2003. By 2010, I had worked in stained-glass, fused glass, mosaic glass, kiln cast glass and even blown glass. It was a wonderful voyage of discovery in the medium and I wanted somehow to encapsulate my excitement at working in the area. Glass is a book that contains many images of my different types of glass and represents a stage in my development as a glass artist.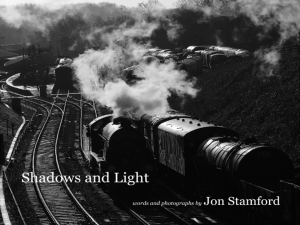 Shadows and Light has been a long time in the making– specifically 30 years. I've been taking photographs, analogue and digital, for three decades and have always felt that I wanted to compile the best of them into a single collection. In this respect the book is almost a lifetime retrospective (although I hope to write another one in 20 odd years with luck). It was certainly a labour of love and I have been overwhelmed by the warmth of its reception.
Reviewer SP wrote "Fantastic Jon – I love this book. Jon has taken his collection of favourite photographs way beyond the conventional photograph album by describing some of the techniques used to get good, even winning results therefore this is a useful volume to anyone who does photography – it's a restoring book too because much of the content has been restored from a long time ago into a state worthy of presentation. The technical jargon is relevant especially to understanding the cameras he has used to get results which have been striking in the last five years, taken with a modern digital camera and developing. If I have any criticism it's that there should be any criticism at all!"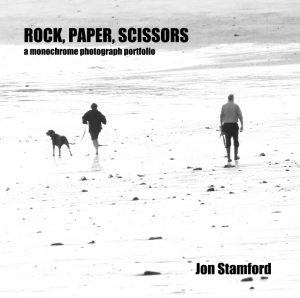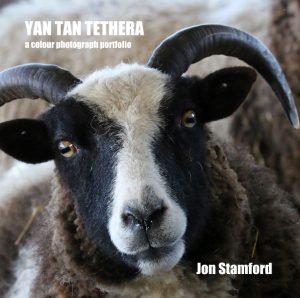 These are two extended portfolios of monochrome and colour photographs respectively. Only 10 copies of each were printed which are personalised by buyer.