A day of tourism covers today's agenda. We park downtown, then head to Canoe, a well respected local Victoria harbour seafood joint, by watertaxi, bobbing along against the tide. I choose seared Haida Gwai halibut on petit pois and rösti washed down with a Fat Tug from the Driftwood Brewery. Had I known the Fat Tug was 7% abv, I might have thought twice. Lunchtime drinks are around half that. For good reason.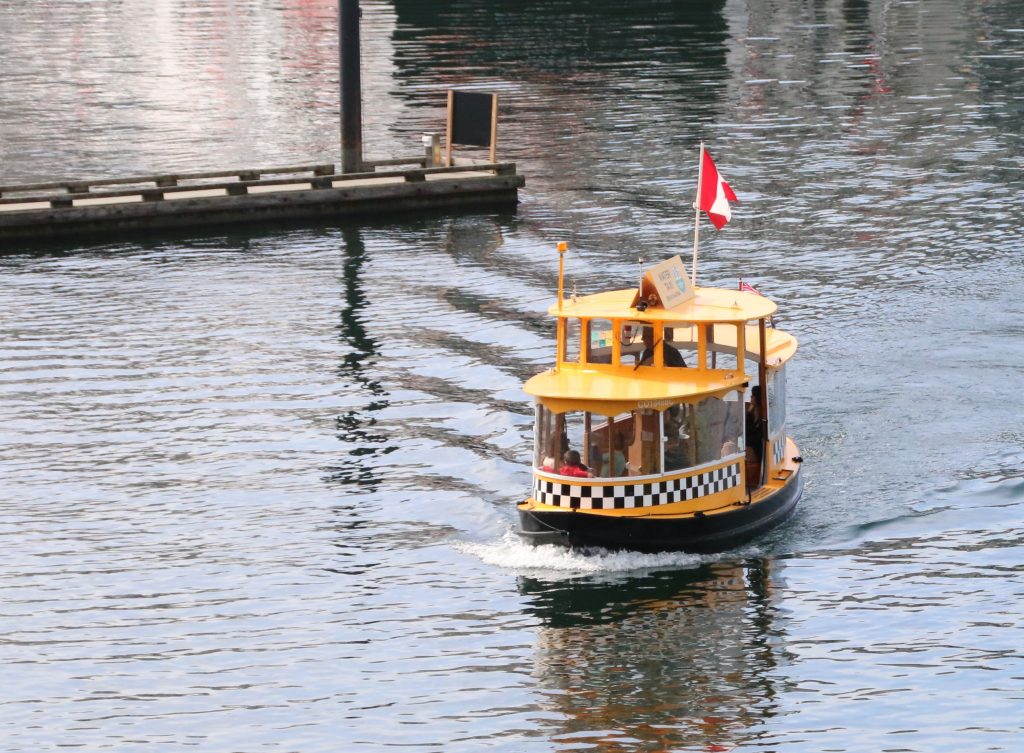 4% is leaning toward robust. Respectable. 5% is a beer that can handle itself. Confident. Assured. 6% is a muscular, thuggish brute of a drink. But 7% is off the chart. A suicide note in a glass. I drink only around half the bottle and still feel I have put up a decent fight.
We lurch up the hill to Chinatown, burping beer and halibut as we go. Within two or three streets, bounded at its northern
perimeter by the mandatory dynastic gate, is all of China in miniature.Brightly coloured shops disgorge their wares onto the pavement – fine silks, dried octopi and paper lanterns. A sign points out a narrow ginnal, Fan Tan Alley, named after Fan-Tan, a popular game. The street, less than a meter wide in places, is home to boutiques and jewelers now, a significant distance from the gambling tables, opium dens and brothels that once occupied the alley.
Two other quick stops. Ad hoc souveneering* to buy maple syrup and books on interpretation of pre-Bayreuth Wagner in the psychopolitical landscape of Bavaria. Only a partial success – the shops have no syrup.
Then a brisk schlepp across the island to catch the 5pm ferry to the mainland, an hour and a half away. And a change of scenery. From Brentwood Bay to Langley. I emerge from Arrivals and look around. I have forgotten my glasses but, even so, still recognise Bob, arm raised in acknowledgement…
"Have you eaten?" he asks immediately.
I smile. It's going to be a good couple of days.
—————————-
*Souveneering: akin to orienteering but with an additional requirement to collect tawdry geospecific mementoes – chocolate madonnas, tropical snowglobes, miniature neon skeletons. That sort of thing.